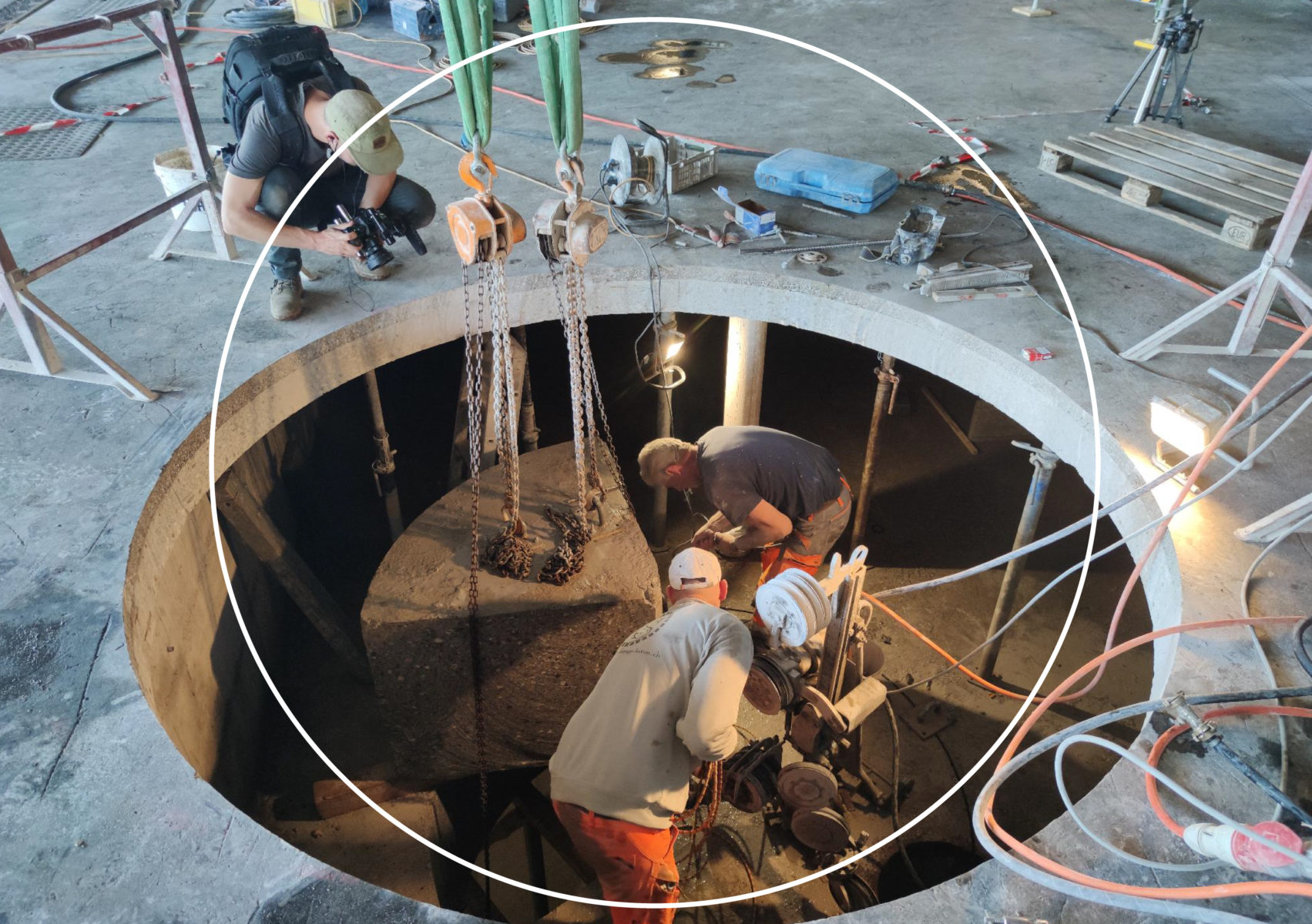 ---
BIVOUAC is an exhibition that brought together thirteen Swiss and international artists and architects on the Rasude site in the heart of Lausanne. Realized in the 40'000 m2 of the former post office sorting center which is forbidden to the public, this exhibition proposed to explore new ways of living, of sharing space and of living together. Inspired by the forms and codes of a temporary camp, Bivouac invited the public during 4 weeks in June 2021 to take a real journey through the site in small groups, guided by mediators to discover works conceived and realized specifically for the place.
BIVOUAC is a MATZA exhibition curated by Séverin Guelpa and architect Pierre Cauderay as part of the Labor program developed on the Rasude site between 2021 and 2024.
With Andreas Kressig (CH), Anu Pennanen (FIN), Bastian Marzoli & Gregoire Guex-Crosier (CH), La Clique collective (CH), Elise Indovino and Céleste Gangolphe (BEL), Gailing Rickling architects (CH), Nicolas Delaroche (CH), Sabine Zaalene (CH), Sébastien Tripod and Diego Sologuren (CH), Simon Deppierraz (CH) and Tarik Hayward (CH).