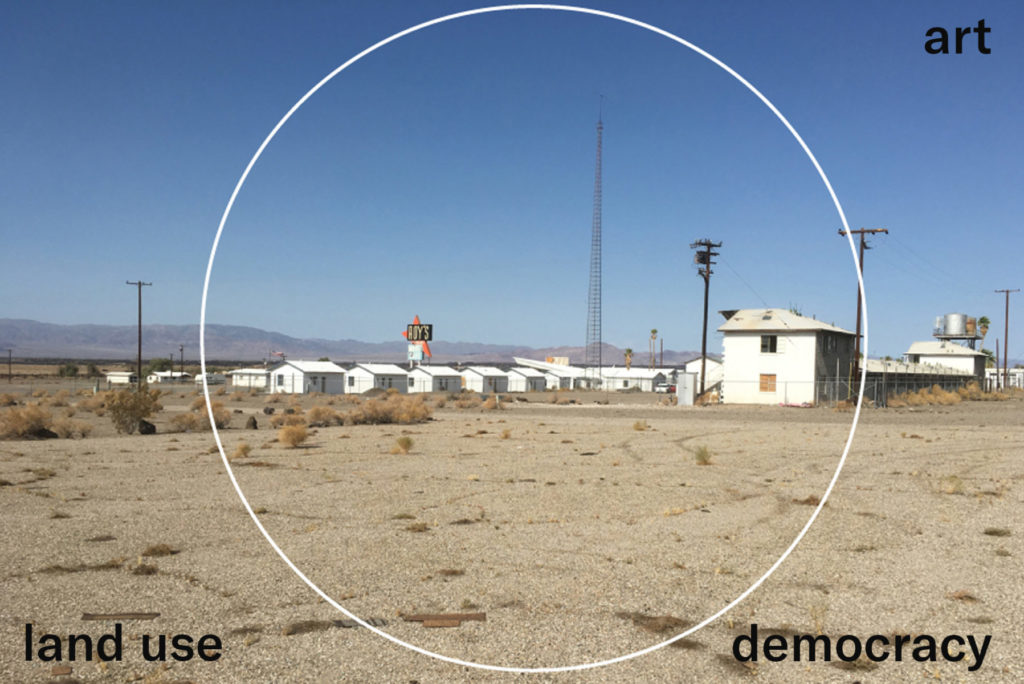 MATZA is an artistic manifesto founded in 2014 by Swiss artist Séverin Guelpa that relies on the ability of a community to federate and invent its own tools of emancipation.
Through MATZA, Séverin Guelpa initiates artistic projects, collective or individual, which are articulated around investigations of the territory and environmental or social issues. Since 2014, 5 sites around the world have been invested that have punctually brought together communities of artists and scientists to work on environmental issues such as drought, melting glaciers or the depletion of the sea's resources. To date, MATZA has worked in the Mojave Desert in the United States (MATZA Amboy), on the Aletsch Glacier in Switzerland (MATZA Aletsch), on the Kerkennah Islands in Tunisia (MATZA Kerkennah) and on two sites under construction or transformation, the first in Meyrin (Switzerland) (MATZA Meyrin) and the other in Lausanne (Bivouac).
An important project is currently being prepared in collaboration with the Edgelands Institute which will take place in several cities around the world.
By confronting extreme regions or territories that present major ecological, political or economic challenges, MATZA seeks through collective experimentation to rethink our relationship with nature and question the future of these regions, essentially through art.
The matze, a tool of democracy before its time
Like a true ancestor of the popular petition, the matze is a tree trunk that was torn up and moved from village to village in the Upper Valais (Switzerland) at the end of the 15th century in order to mobilize the inhabitants around a common cause. Once convinced, the latter would then plant a nail in the trunk as a sign of rallying. Echoing this tradition and in view of current social issues, MATZA is part of the urgent need to change behavior and explore new ways of living together.