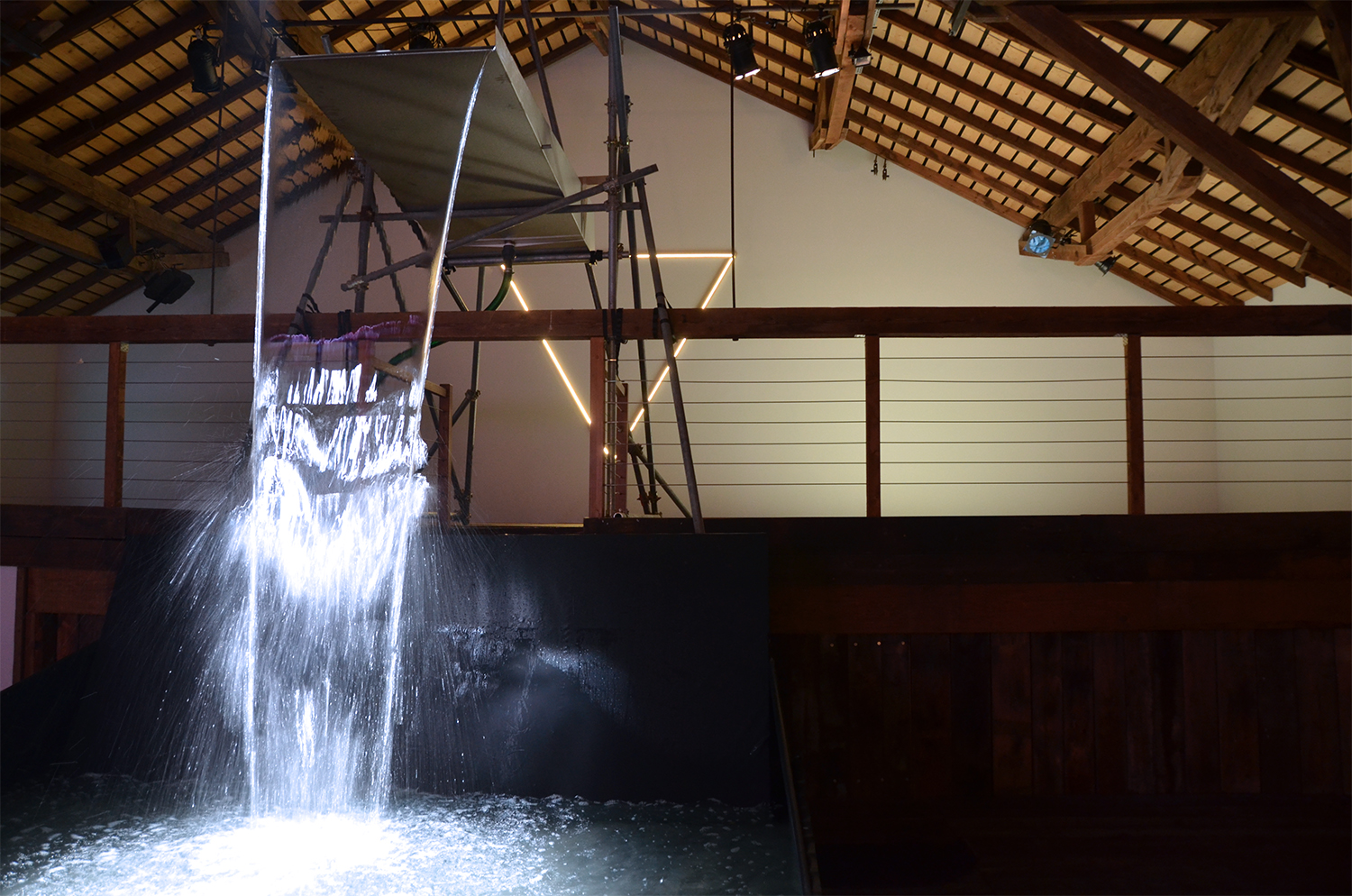 La Ferme Asile invited Séverin Guelpa to imagine a thematic exhibition. In collaboration with the architects Kunik de Morsier, the Swiss artist has conceived a monumental collective architecture as a Valaisan stage of Matza, an artistic project which for the past two years has brought together artists and scientists around the issue of water, both as a resource and as a social issue. He is experimenting with three dissimilar territories: Amboy in California, a village located in the desert, the Aletsch glacier in Valais and the Kerkennah islands in Tunisia.
Radical Biotope evokes resources and raw materials, their power, their importance and the subsistence link that binds us to them. Like a radical landscape, this exhibition is a sensitive experience of water and raw materials. The monumental installation is complemented by a series of works by the artists who participated in Matza in 2017. The works synthesize different views on extreme territories, on the scarcity of water or on the potential of collective resource management. At the heart of the exhibition is a way of making the Common.
With: Maxime Bondu, Laurence Favre, Gaël Grivet, Valentin Kunik, Guillaume de Morsier, Laurence Piaget, Sabine Zaalene, Daniel Zamarbide and the duo Camille Villetard-Matthieu Barbezat.