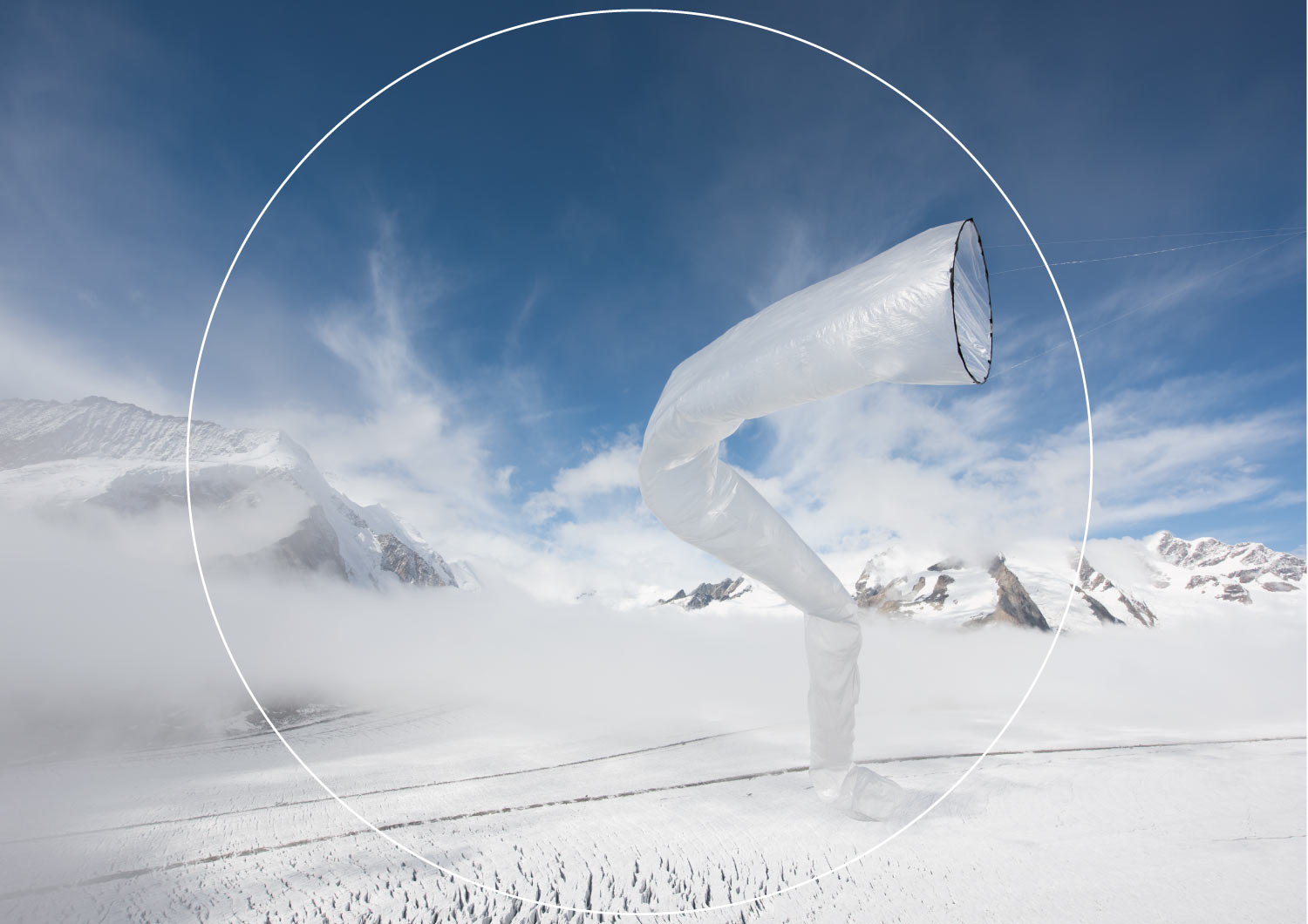 Following on from DRYLAND MOTEL LOBBY LAB in 2015 and UNDERGROUNDS in 2016,  MATZA is presenting ANTICIPATING THE EXTREME, the second edition of MATZA Aletsch, a series of collective investigations of two extreme landscapes, the Mojave desert in California and the Aletsch glacier in Switzerland. Through a study of these powerful yet fragile environments, MATZA's aim is to inspire innovative new channels of creativity that illuminate the relationship we have with our world today, and look to that we will have in the future.
In MATZA, art is seen as a real motor for ideas and practices, and so multidisciplinary teams formed of artists and scientists are invited to work together on issues raised by the environments in which it takes place. The conditions MATZA creates for the teams encourages new kinds of collective intelligence, based on the principle that individuals have the ability to decide for themselves what their living conditions will be.
With ANTICIPATING THE EXTREME in 2017, Séverin Guelpa has invited 13 artists and scientists from Switzerland, France, and the United States, to spend two weeks with him at the top of the Aletsch glacier, at an altitude of more than 2'850 meters. During the fortnight, not only will the participants be working on the glacier itself to explore its potential, but they will also be confronted with life in a mountain hut and the constraints of the mountain. The artistic conditions created by MATZA, as the team study the largest potential reserve of water in the Alps and live in the Konkordia mountain hut, will enable them to explore and analyze the fragile balance inherent in these environments and to anticipate the political, social and ecological issues of tomorrow.
With the following artists and scientists: Maxime BONDU (FR), Gaël GRIVET (FR), Séverin GUELPA (CH), Jane C. Mi (USA), Mick LORUSSO (USA), Delphine RENAULT (FR), Laurent TIXADOR (FR), Alexia TURLIN (CH) and Sabine ZAALENE (CH).