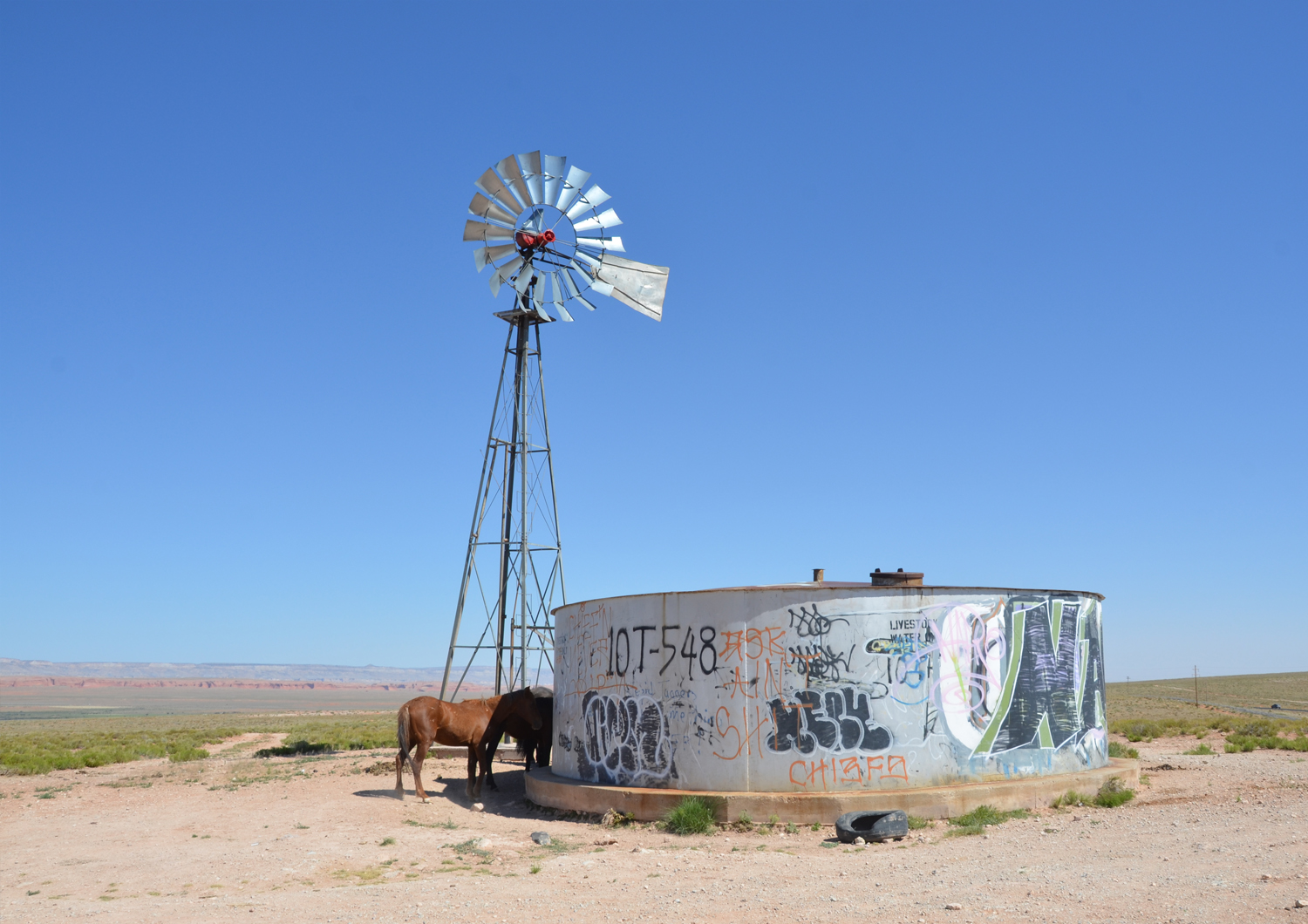 Father and son on the road, discovering a community struggling to assert its rights.
#1
A COAL-FIRED POWER PLANT ON PROBATION
Since the 1960s, coal mining by the Peabody Western Coal Company has led to conflicts with local populations due to the massive use of groundwater and its consequences on the level of the water table. In spite of these ecological threats and the harmful effects of the power plant on the health of the inhabitants, the Page Generating Station remains an indispensable source of employment in the region. Today, in the face of the dispute and the fall in the price of fossil fuels, the plant is on probation. Its future is currently being decided within the Navajo community.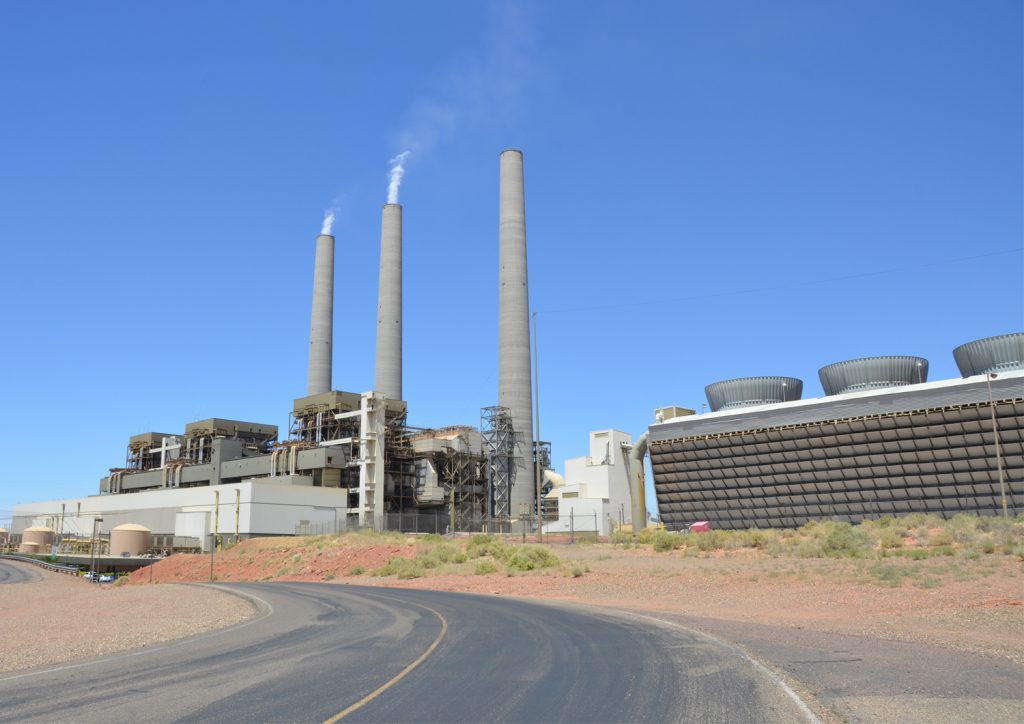 #2
BLACK COAL MESA
A few miles from the Navajos National Monument, bulldozers are at work on the coal hills of the Black Mesa. Producing electricity that will then reach the major cities of the Californian coast, a paradox for a region where 40% of households remain unconnected to the power grid.
#3
FORGOTTEN VILLAGES ON THE ROOF OF THE WORLD
The Hopi, the people of peace, occupy a small piece of land in the middle of the Navajo reserve. An arid and poor region as a last refuge for a community with a particularly progressive and egalitarian way of life.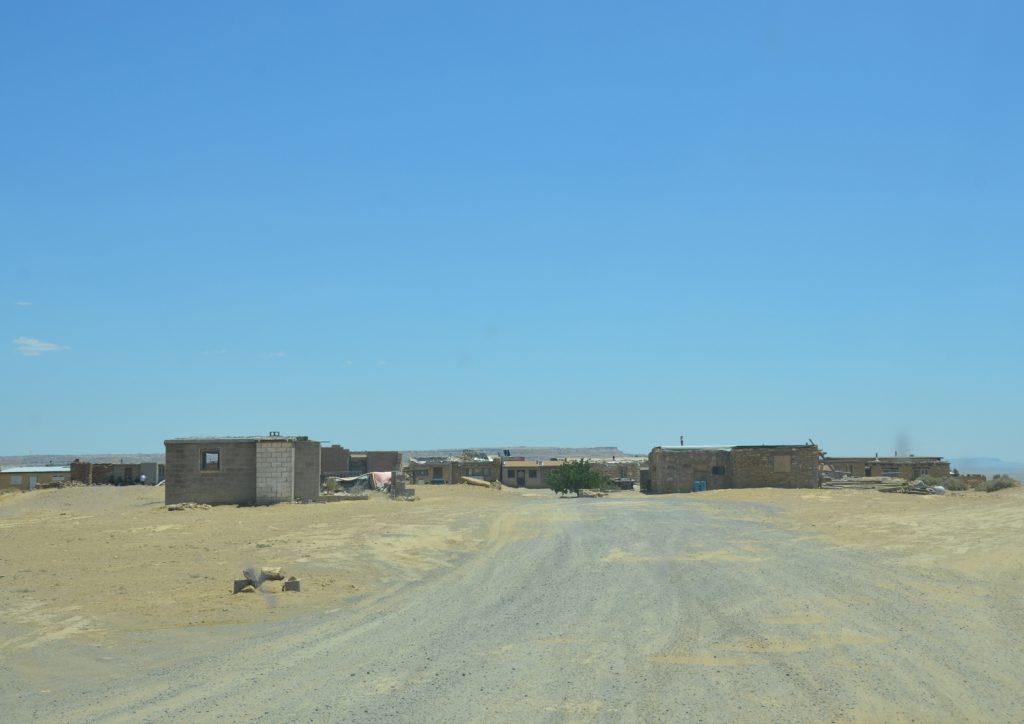 #4
THE DESERT CISTERNS
In Chinle, as in the rest of the Navajo territories, more than 40% of the population does not have access to drinking water, a proportion 6 times higher than in the rest of the United States. Life is organized around large cisterns powered by wind turbines where people come every week to get water.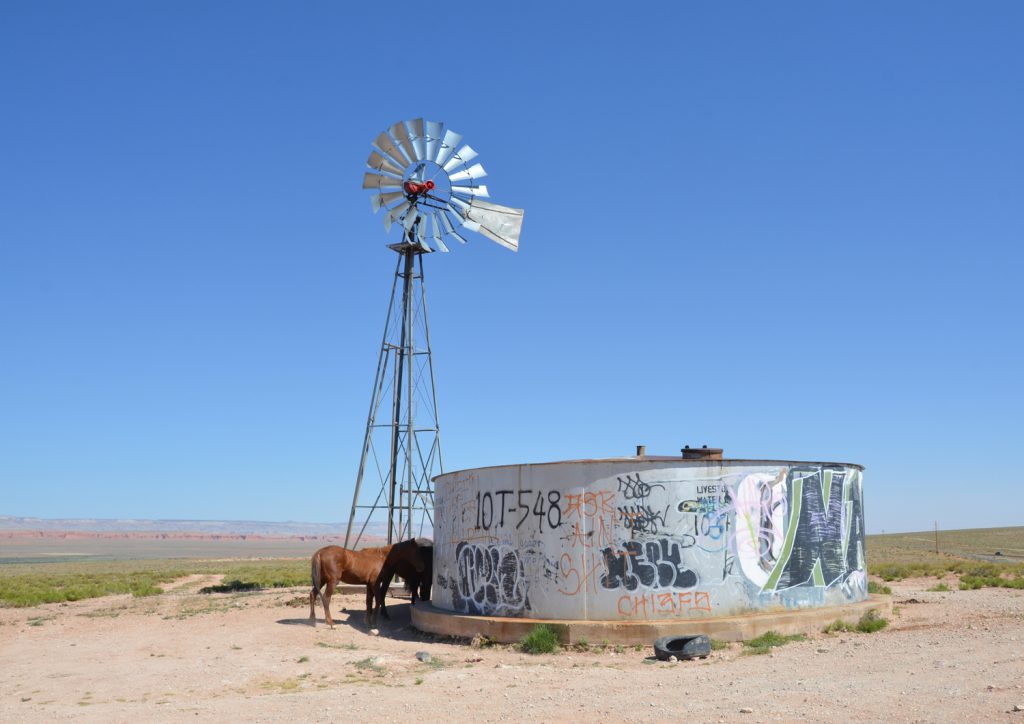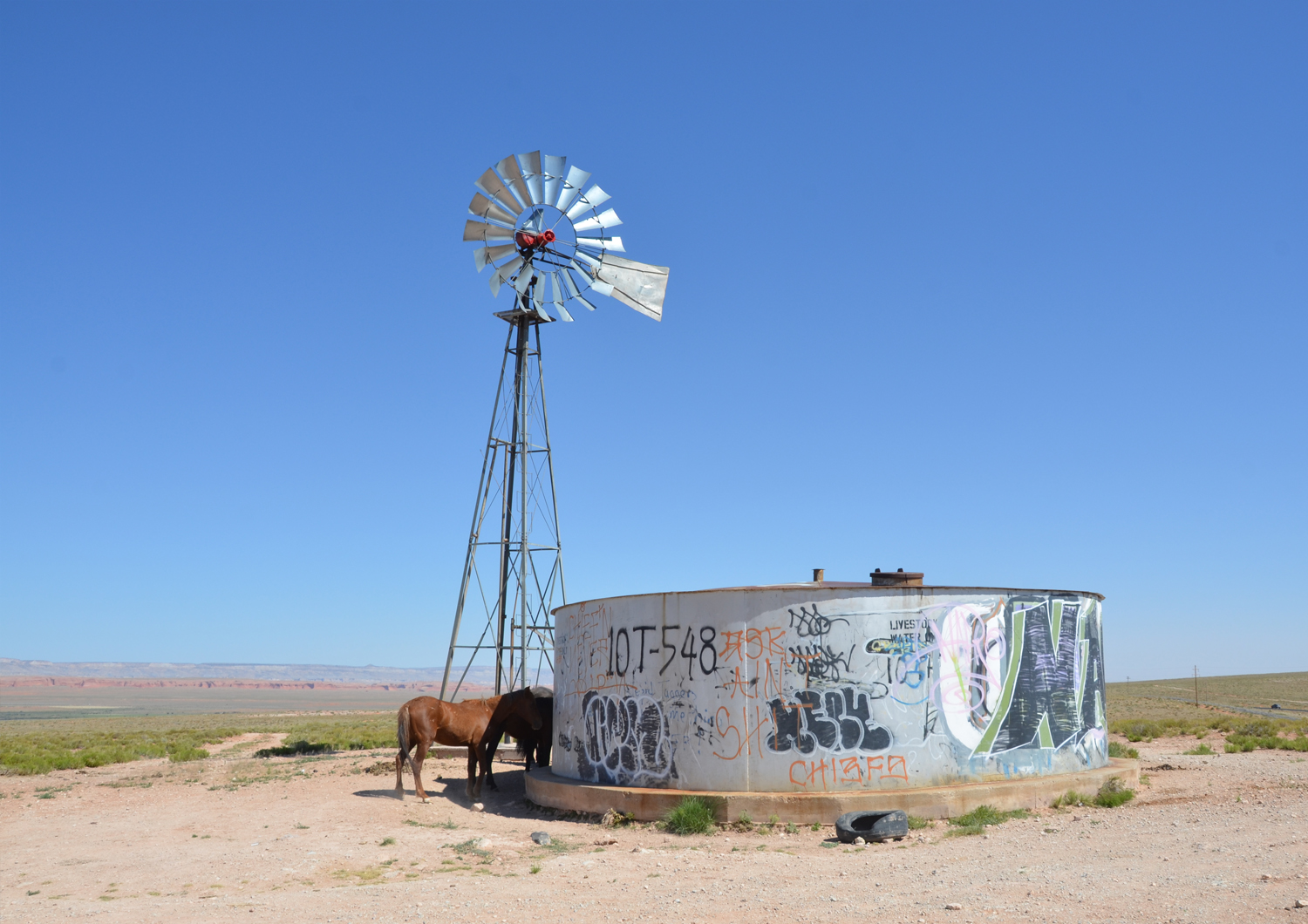 #5
BANNED FROM WATER AND ELECTRICITY FOR 50 YEARS
A territory coveted by both the Hopi and Navajo, Benett Freeze is a free zone around Tuba City where any construction or renovation of houses has been forbidden since 1966. If the aim was to push the inhabitants to leave, they stayed and still live in extremely precarious conditions, without water or even electricity.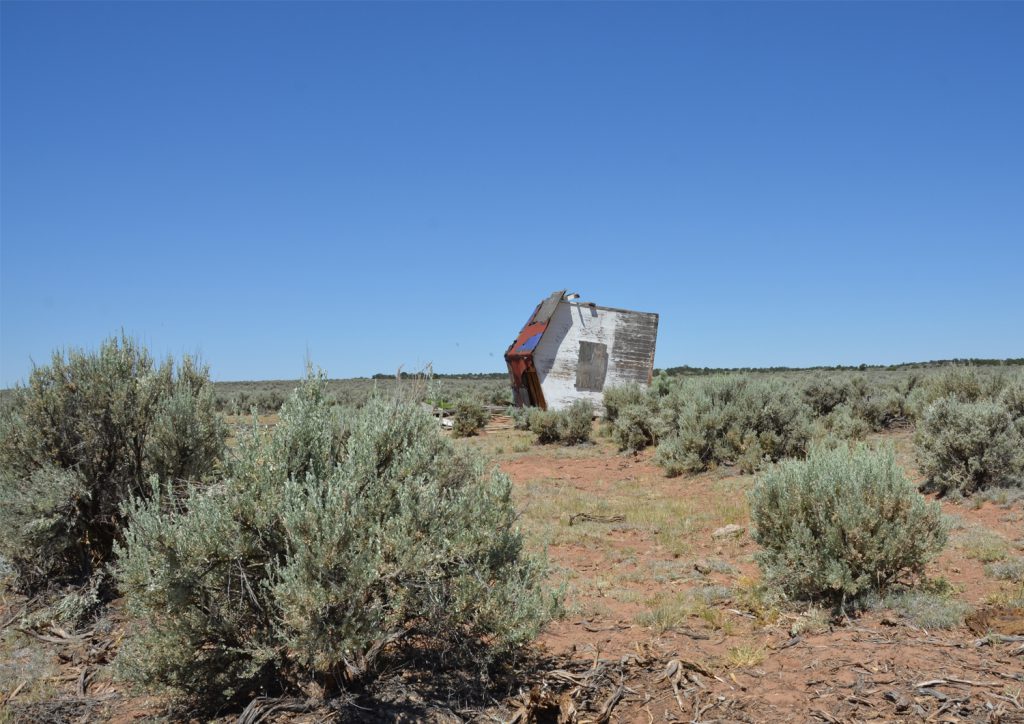 #6
OF ABANDONED OPEN-PIT URANIUM MINES
While the Grand Canyon Uranium Mine continues to mine uranium near the Grand Canyon today, many voices are speaking out against the catastrophic impacts of the area's now abandoned former uranium mines. This is an ecological disaster for the soil and groundwater on which the inhabitants depend.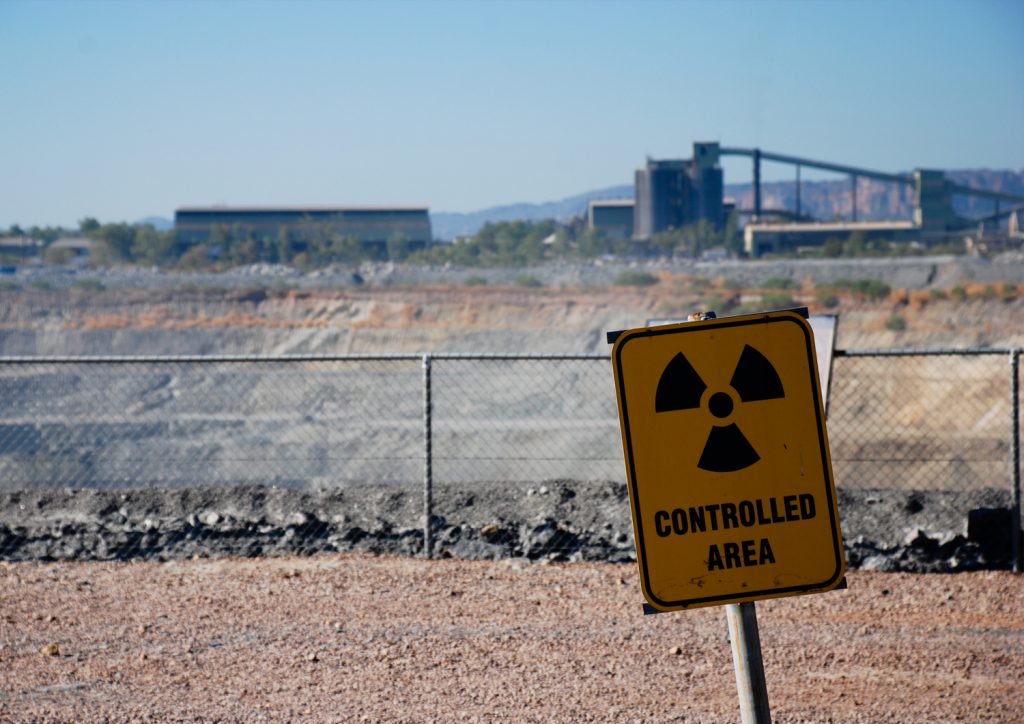 crédit: Savethewater.org