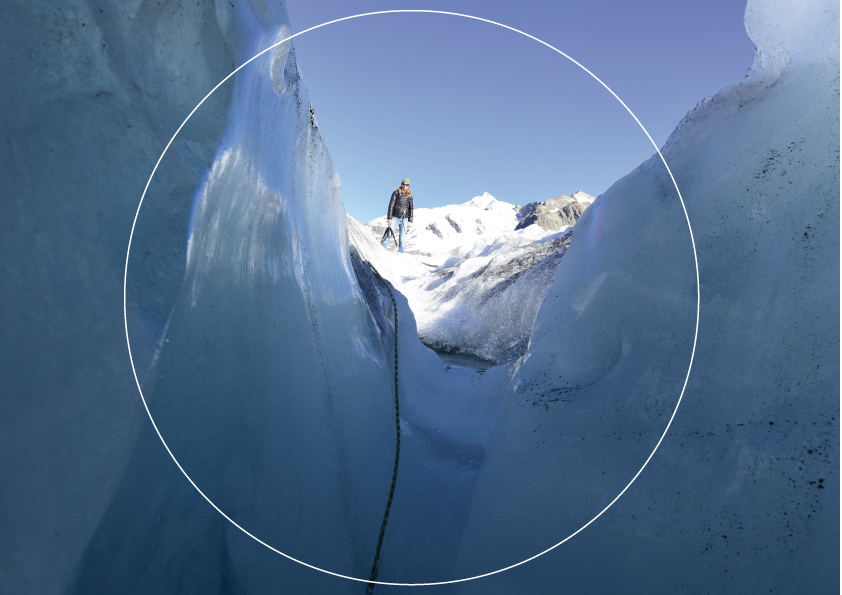 In the face of global warming and diminishing natural resources around the world, the artists are able to propose innovative and pertinent solutions to address these urgent issues. Following on from several years' presence in the Mojave desert in the United States and in Tunisia, MATZA is now in its third edition of MATZA Aletsch on the largest glacier in the Alps.
The world's 200,000 glaciers store more than 95% of freshwater resources on the Earth's surface, and are thus vitally important for nature as well as for the world's population. They are in effect a barometer for a warming world, and as they melt, not only will rivers dry up, but water reserves available for consumption will decrease dramatically. A fragile balance is in the process of being destroyed, if indeed this is not already the case.
In Aletsch, a Unesco protected area, it is the entire region that is threatened by global warming, with whole swathes of the mountainside giving way and being carried off by the glacier as it melts, due to the effects of the permafrost melting. With MASS IN MOTION, Matza is inviting 10 artists and architects to investigate this phenomenon in more depth. Despite the glaciers' massive appearance, they are in fact a fragile and unstable mass in constant movement. Spending two weeks living on the glacier means adapting to its rhythm, to observe its breathing and the noise created by the ice fracturing and carrying off rocks in its wake.
In 2018, by building a base camp on the glacier that has allowed the participants to work and to overnight on the glacier, Matza not only placed the artists face to face with an endangered landscape, but also force them to work in a minimalistic way, using only materials found in situ or that can be carried there in a backpack.
A unique experience, imbued with the sense of urgency that this region's drawn-out suffering inspires. A way of involving art in a more global reflection on the need to change our behaviour and our viewpoints.