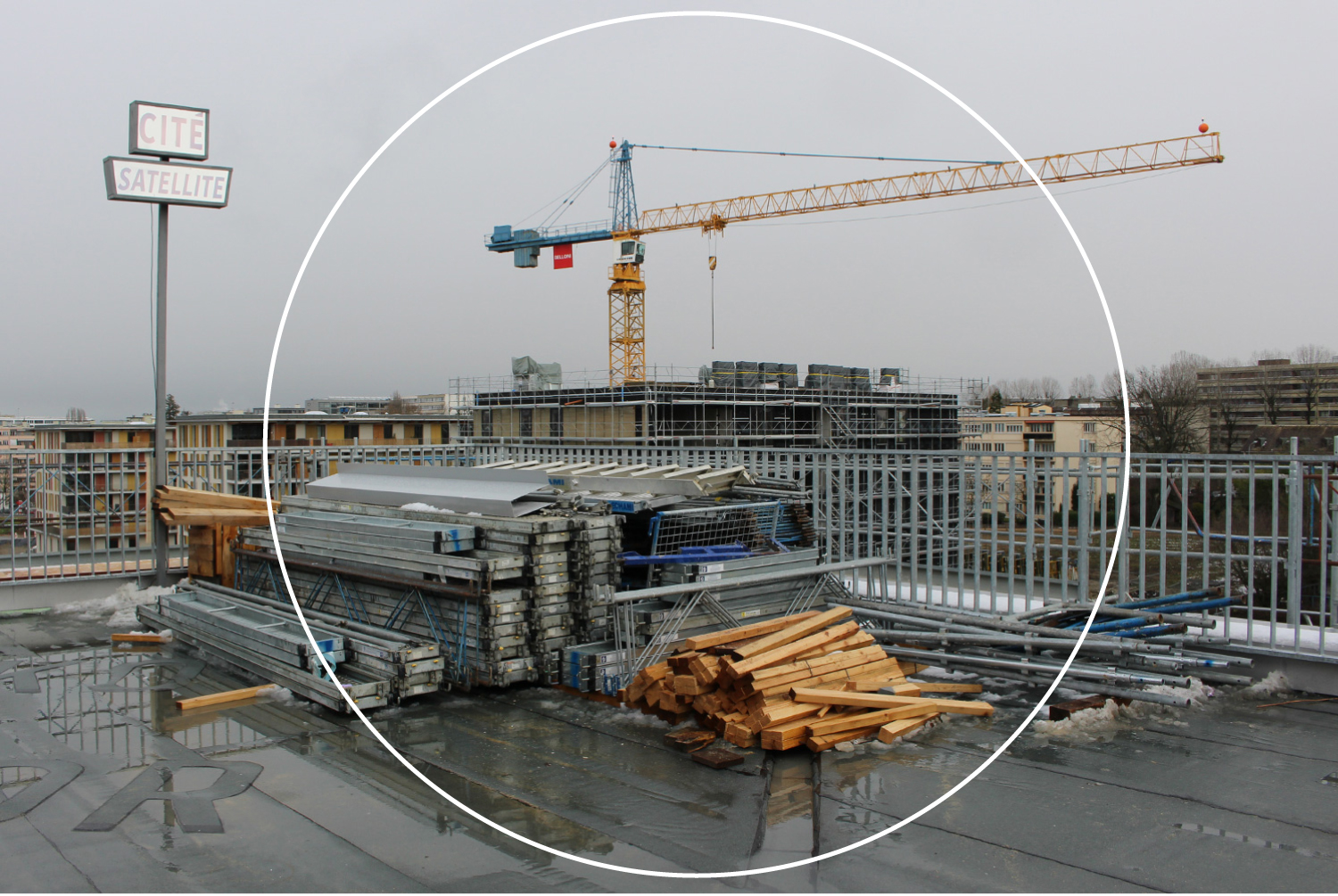 The two buildings A11 and A12 of Les Vergers were handed over to the first tenants during the summer of 2019. During a long weekend, SUPERSTRUCTURE wished to open the construction site of these two buildings to the public in order to allow them to discover original artistic interventions realized in dialogue with the raw volumes of the buildings. All the works were inspired by the context of the construction site, most of the time by collaborating with the various tradesmen present. This project is intended as an experience of life, exchange and creation that seeks to question current and future modes of making space. It is also an exploration of the resources available on a construction site and the reuse of waste materials.
For 10 days, a team of artists lived permanently on the construction site, adapting to the rhythm of the work. They ate and bivouacked on the site, surrounded by the architects and the actors of the building site.
After ten days of production on site, the installations were presented during the opening weekend of the site, which was an opportunity for the public to combine artistic discovery and visits to the buildings.
Superstructure is a MATZA project imagined by Séverin Guelpa at the invitation of the Espace Chantier and the owners of buildings A 11 and A 12 of the eco-neighborhood of Les Vergers in Meyrin (Switzerland).